Paris real estate agents Paris-housing.com: the inside story
Since 1992, Paris-housing.com has been committed to creating the best possible real estate experience for companies, investors, individuals and students looking to buy or rent property in Paris through a range of adapted services, extensive experience and high quality property listings.
The story begins with one woman, Catherine Denicourt. Working for the Housing Department at the Shiller International University in Paris, Catherine's job was to help international students find long or short-term accommodation. Using her contacts, as well as her fighting spirit, she helped students access beautiful apartments in Paris' most residential areas. Taking to the task like a duck to water, Catherine quickly decided to set up her own company, which she named IHS International Housing & Services.
Our aim is to exceed your expectations!
In 1998, Catherine anticipated how powerful the internet would become and decided to extend the services to appeal a more international audience of executives, diplomats, companies and organizations looking for furnished accommodation in Paris. Her Son Eric Denicourt joined the company in 2002 and in 2004 they created together a new company named "Paris Housing Services". They will then recruit more team members, add new services (such as property management, apartment optimization and dedicated maintenance) and will modernize all the work tools. At the same time, they were careful to maintain the close relationship with their clients that had made the agency so successful. Since 2012, Eric has been managing the company alone.
Drawing on its experience in real estate, Paris-housing.com is now made up of a team of multi-lingual professionals who provide customers with made-to-measures services and guidance. Paris-housing.com will manage all the legal, administrative and practical tasks for you whether you are a property owner wanting to rent or sell, or a tenant looking for adapted accommodation in Paris.
The Paris-housing.com team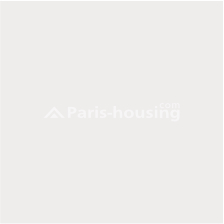 To find out more about our services and real estate agency
Contact us and one of our real estate agents will be happy to assist you.
Best regards,


ASK FOR INFORMATION