Preparing a property to let furnished in Paris: tips and tricks
Renting out a furnished and equipped property provides undeniable advantages for the owner:
Minimised periods of vacancy.
Respectful, reliable and long-lasting tenants.
Higher returns.
The decoration
Tenants will look at your property's pictures and project their life in it. Making a positive first impression is therefore vital.
This proves the importance of decorating your property in the right way. Indeed, its pictures must attract as many prospective tenants as possible. This will boost the number of visits it gets and the probability of quickly finding a tenant.
The general equipment
The apartment must be welcoming and functional, fitted with all necessary modern-day equipment.
Investing in reliable equipment and furniture minimises maintenance costs and the frequency of their renewal. For household appliances, it is advisable to opt for a 5-year after-sales service warranty.
The furniture
As soon as the tenant moves in, he must be able to feel at home. This means that your property should include all of the necessary equipment and furniture.
In addition to the list of compulsory furniture, we provide you with a complete list of necessary equipment which guides you in the furnishing of your property.
We also provide a service that takes care of the selection and / or installation of your future furniture.
Our team is at your disposal to make a valuation of your property before assisting you in enhancing it and finding a serious tenant.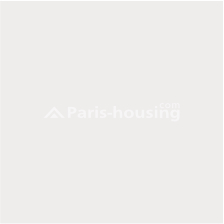 To find out more about preparing a property to let furnished
Contact us and one of our letting agents will be happy to assist you.
Best regards,


ASK FOR INFORMATION
VALUATION REQUEST