Cookies Policy
You are informed that when visiting the website https://www.paris-housing.com, cookies may be automatically installed on your computer. A cookie is a small file that saves information about the sites you visit (e.g. date, time, pages), as well as any data you provide during your visit e.g. searches, logins, choice of language. They do not able you to be identified.
While navigating, you will come across two kinds of cookies, first-party cookies and third-party cookies.
First-party cookies
These cookies do not require user consent and are installed on your computer for technical purposes to enable you to navigate the site correctly. These cookies remember the choices you make e.g. user name, so the navigation can be personalized, and certain functionalities enabled.
Third-party cookies
Installed by third-party companies, these cookies enable functionalities such as sharing content via social media and establish usage statistics with the aim of improving the quality of our services.
You can choose to disable these cookies at any time. You can also configure your browser, so that your permission is required each time a cookie is installed on your computer. Some content requires the installation of cookies - if your browser has been configured to refuse all cookie, you may be unable to access some of our services.
How to enable and disable cookies
Internet Explorer
Go to the "Tools" menu and select "Internet Options". Click the "Privacy" tab and then "Advanced".
Mozilla Firefox
Click the "menu" button and choose "Preferences". Select the "Privacy & Security" panel and go to the "Cookies and Data" section.
Google Chrome
Click the Chrome menu on the browser toolbar and select "Settings" and then "Advanced". Under "Privacy and security", click "Content settings" and then "Cookies".
Safari
Choose "Safari" and then "Preferences". Click "Privacy" to personalize your cookie settings.
The data collected does not enable you to be identified, nor will it be disclosed to third parties or used for commercial purposes.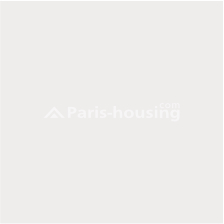 To find out more about our cookies policy
Contact us and one of our real estate agents will be happy to assist you.
Best regards,


ASK FOR INFORMATION